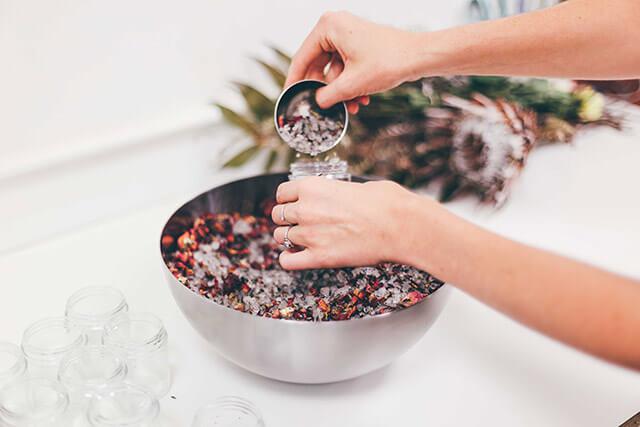 Among The Flowers is a team of 13 women, nestled in the foothills of the Sierra Nevada who serve an ever-expanding range of customers, worldwide who are connecting with the beauty and healing of the ingredients found in our products. Their greatest inspiration in life is drawn from the beauty of completely wild spaces.

- The neon coral of the sunset before the rain.
- The gently shifting golden grass of summer.
- The calming pace of dripping rain, and silence of snowfall.
Among The Flowers in our gift boxes + marketplace