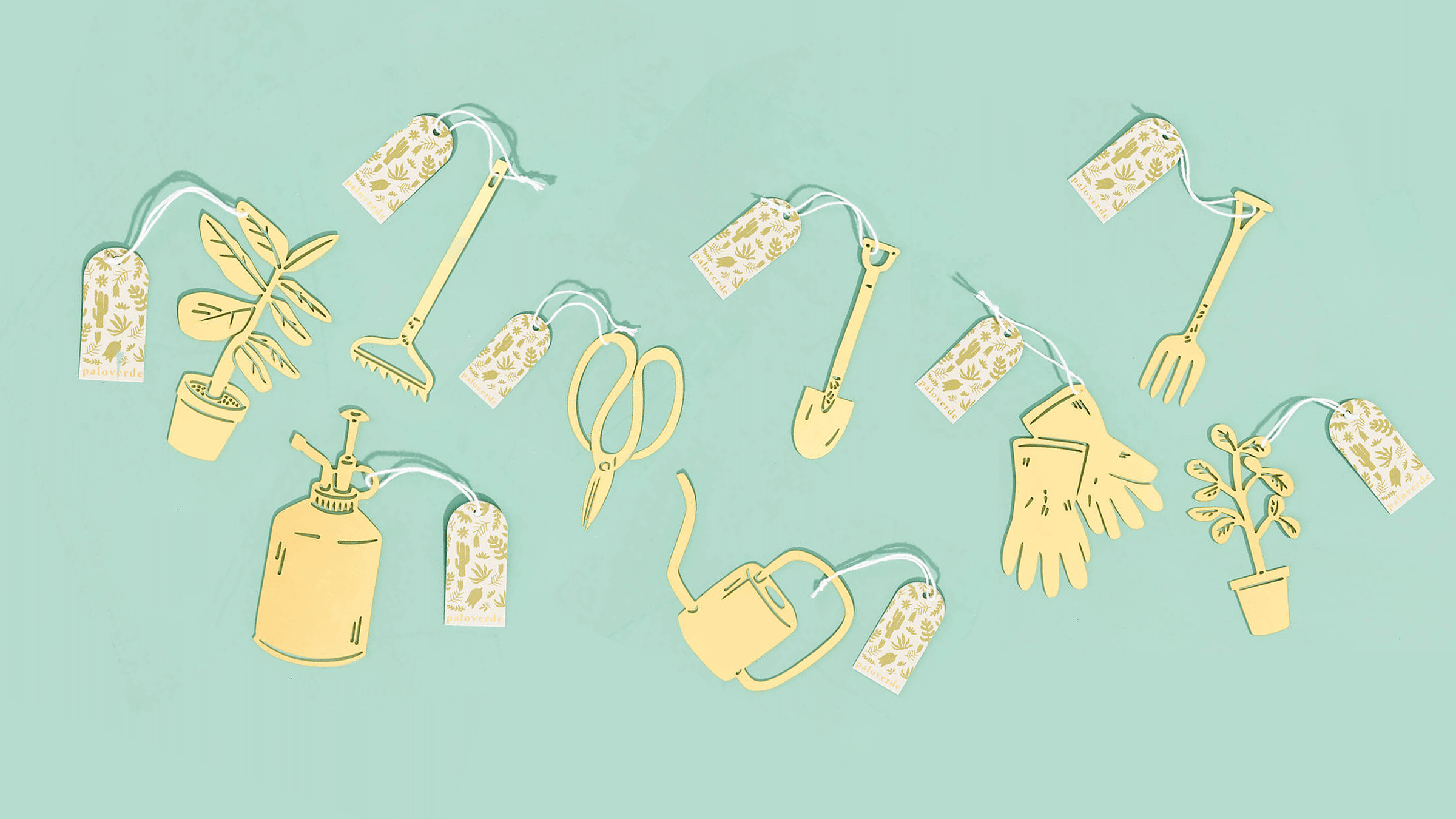 Shop our exquisite collection of brass metal hanging ornaments to add a touch of botanical charm to any space. These garden tool ornaments are not just for the holiday season; they're designed to bring joy year-round - whether you're accessorizing a houseplant, adorning your Christmas tree, displaying as wall decor or even using a gift topper, they're a perfect celebration of the love for greenery and gardening year round. 
With 9 unique plant and garden tool designs including garden scissors, watering can, plant mister, fiddle leaf fern plant, and other garden-inspired shapes, each ornament is etched from brass metal and comes suspended on a natural cotton string for easy hanging, making them perfect for plant enthusiasts and gardeners alike.
Shop now to add a dash of nature's elegance to your home or to gift the garden enthusiasts in your life. Embrace the beauty of these ornaments and let them bloom with joy throughout your home, season after season.