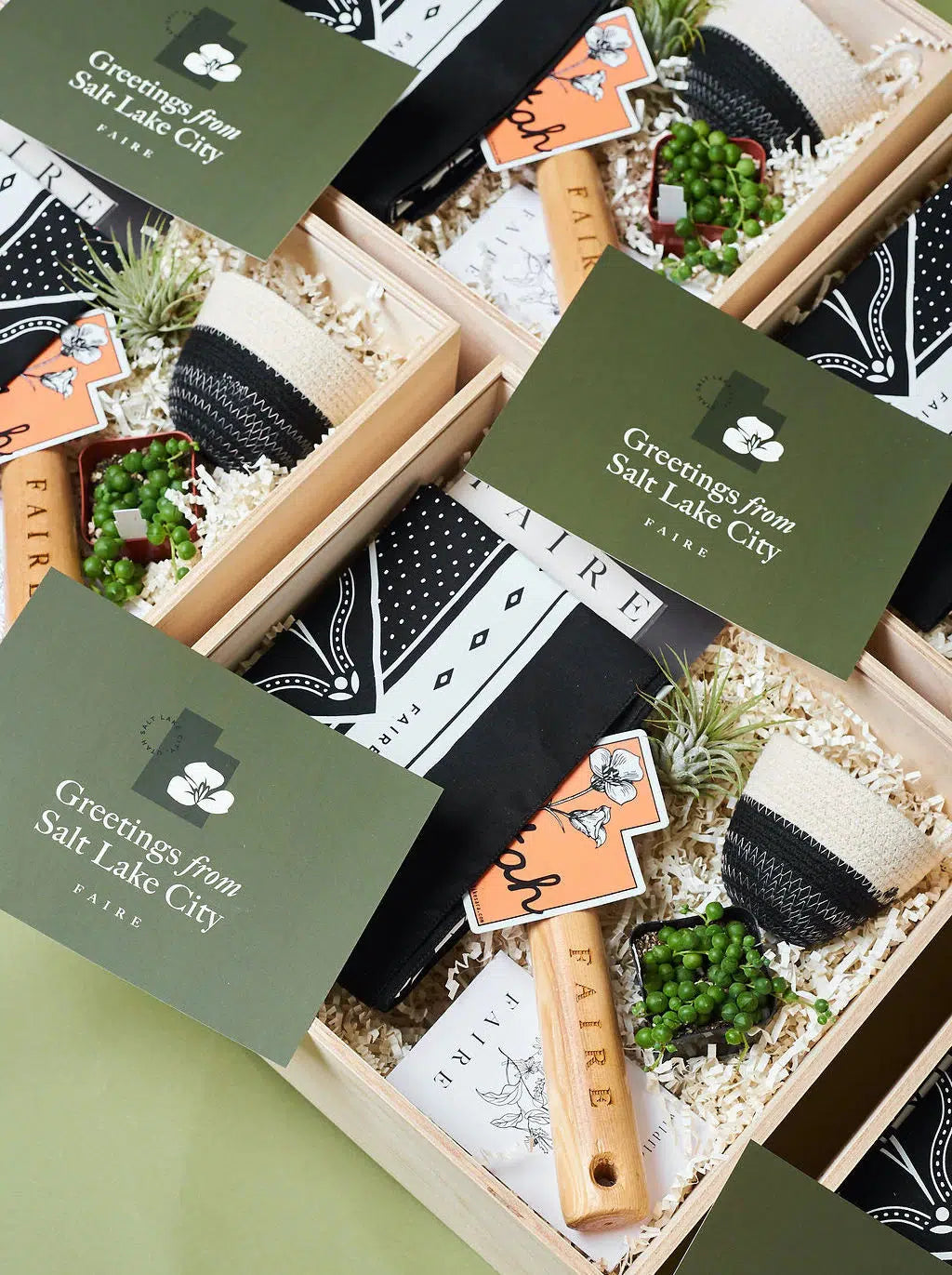 Corporate Custom Gifts
Paloverde specializes in personalized corporate and client gifting that is thoughtfully curated, intentionally sourced, and packaged to perfection, elevating your company's branding, messaging, and gift intent. By combining unique packaging and presentation, custom branded collateral, and artisanal gifts inspired by nature and sourced from small businesses, artisans, and makers, your personalized gifts will make an impact.

We'll do all the heavy lifting, whether you need gifts for a team of 25 or 2500+, from product sourcing and fully bespoke gift concepts to white label product development, we can't wait to help bring your vision to life. Celebrate your company's milestones, employee achievements, holiday & year-end celebrations, and more with thoughtfully curated and luxuriously designed gifts, packaged and finished with a handwritten note and shipped with care.

We can help with:

• Employee Gifting
• Virtual Events
• Holiday Gifting
• Real Estate Closing Gifts
• Client Gifting
• Large Scale Gifting

Paloverde is proud to donate to One Tree Planted to aid reforestation efforts to help give back to this beautiful planet of ours. For every gift box sold, we plant a tree.
How It Works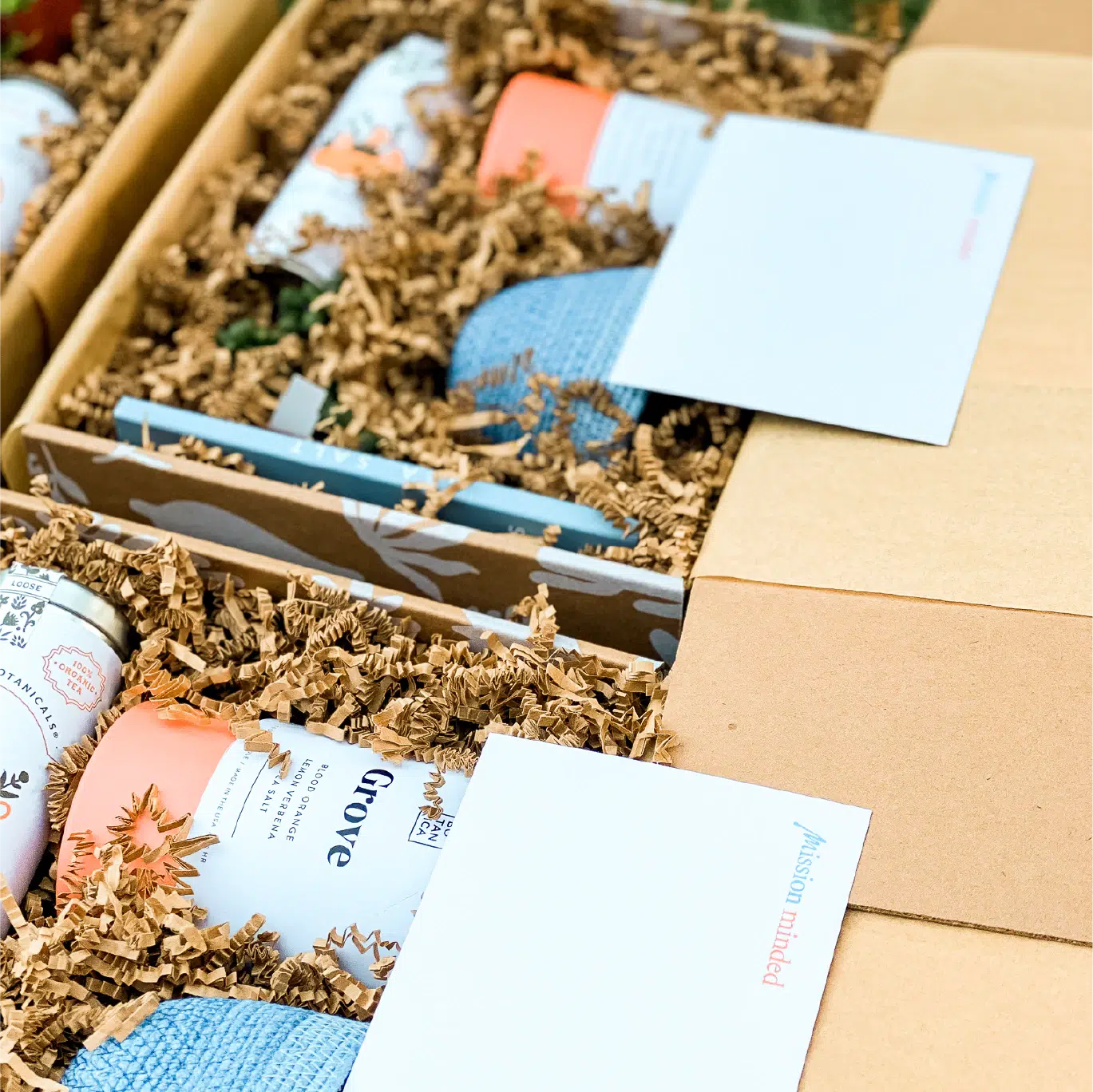 Project & Proposal
Start by filling out our custom gifting form below with the particulars for your project. Once we have all the details, (gifting intent, quantities, date needed, etc.) we put together a stunning pdf presentation with gift suggestions, design mock-ups for custom branded elements, cost estimates, and timeline.
We love sourcing with intention, and can easily curate gifts from specific locales/regions, mission-based businesses, women-owned businesses, you name it.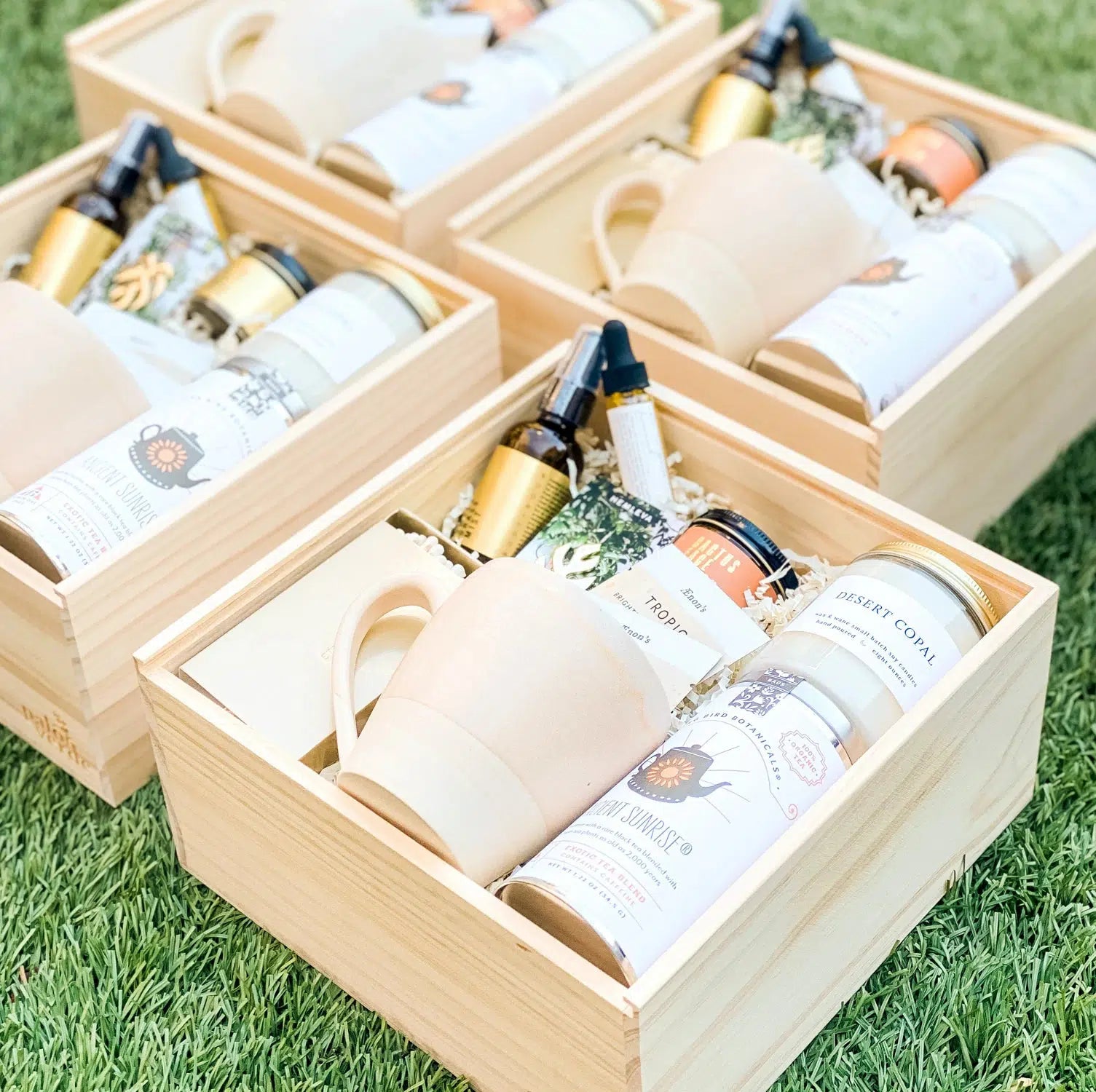 DESIGN & ASSEMBLY
After reviewing our proposal, you pick your perfect mix of gift items, packaging & presentation, and custom collateral, and we get to work! We provide design files for approval for all custom pieces, work with you on any necessary revisions and ensure your logo and branded elements are packaged to perfection.
We lock in the timeline and production orders and start assembling your gifts, keeping you updated every step of the way.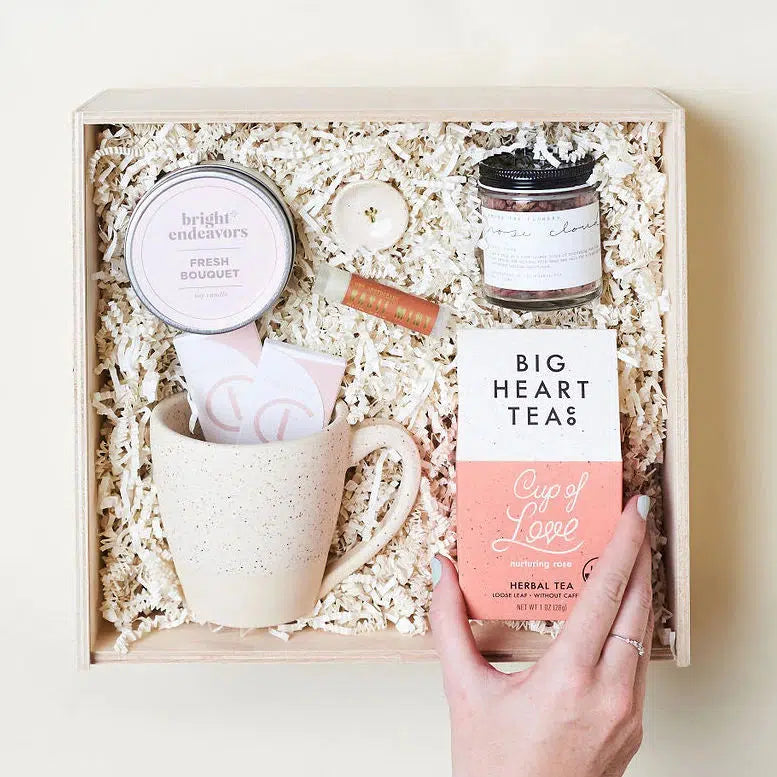 FULFILLMENT & REPORTING
We package each gift box with care, check every last detail, and finish off each gift with a handwritten note. We can ship packages to one location or individually straight to each recipient, providing you with a master tracking document to follow delivery updates as they happen in real-time.
We also can store gift boxes and stagger shipments per your desired schedule and offer local LA hotel/venue coordination.
kind words from our clients
"Working with Jillian was an incredibly seamless and enjoyable experience. She really took the time to understand our vision and communicated every step of the way, always bringing stress-free solutions to the table. Her attention to detail and focused work ethic resulted in a beautiful and completely customized gift box that our 330+ employees absolutely loved."
- Sarah M. FAIRE
"We partnered with Jillian and Paloverde Botanicals to create custom client holiday gifts and I must say that Jillian absolutely killed it! She was an amazing partner to work with, helping to identify different products and small businesses that not only felt high-end and elevated for our cliental but also had a give back component. This was our first time taking our client gifting out-of-house and she made the process effortless, and the final product was pure perfection! I absolutely hope we'll be able to work together again!"
- Ellie F. NVE
"Working with Jillian was such an enjoyable experience. We had been trying to curate boxes for our high-level clients for quite some time and just couldn't get it to feel "right". Jillian came in and took the work off our hands, in addition to creating BEAUTIFULLY curated boxes that our clients absolutely loved. Her communication was fantastic along the way, we never had to worry about when things were shipping or when they would be delivered. We knew she had it all under control and it made for such an amazing experience."
- Jacqueline and Minna The Product Boss
we've worked with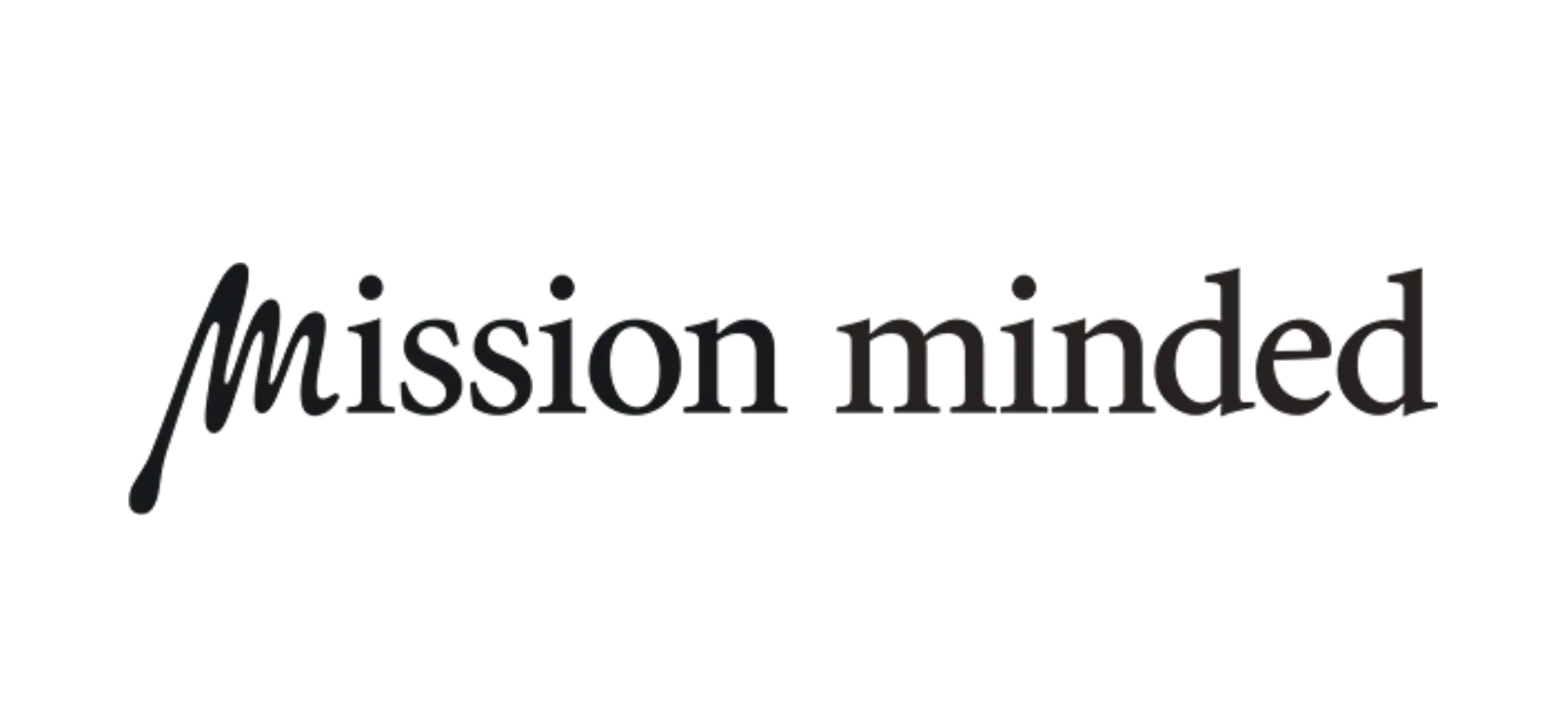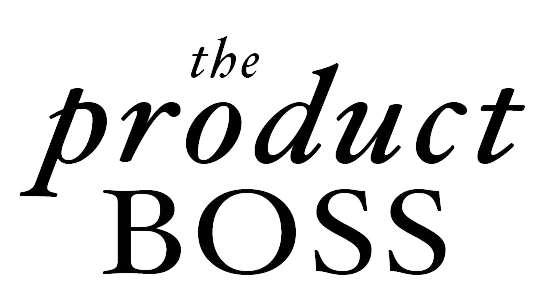 Ready to Customize Your Gifts?
Ready to talk more about your custom gifting needs? Interested in having Paloverde put together a proposal for your project? Fill out our short questionnaire and we will get back to you ASAP with next steps. We can't wait to work with you!