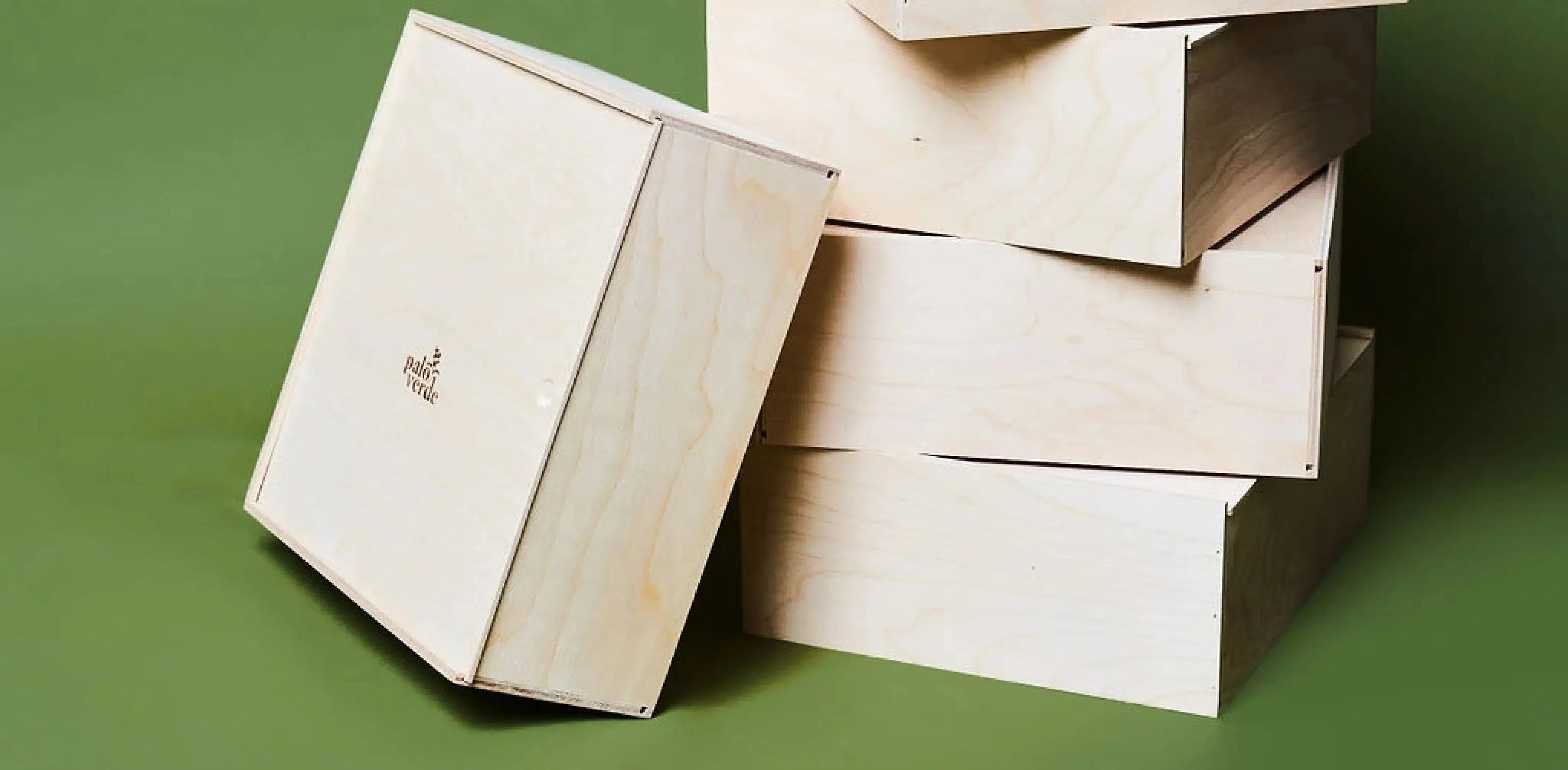 Our Story
Paloverde is a full-service gifting brand specializing in curated and customizable gift boxes filled with plants and botanical gifts for nature lovers. In 2018, inspired by a cactus themed wedding in Palm Springs, the seed for Paloverde was planted when we looked for gifts for our bridal party and found plenty of generic gift box companies often with the same gift items and mass-produced look and feel. We wanted something more personalized, something that felt modern and design-forward but that also took inspiration from the beauty of nature that inspires us daily, which plays such a pivotal role in our relationships and memories. The crispness of an early morning hike in the desert, the crackling of a fire in a cozy mountain chalet, or the lush foliage in a greenery-laden garden--all distilled down into a thoughtfully curated and luxuriously designed gift box, packaged and finished with a handwritten note and shipped with care. For celebrating life's moments, important relationships, and sacred milestones, whether physically together or miles apart.

In June 2020, we launched Paloverde amidst a global pandemic and we're honored to have played a role in sending gifts from companies and individuals to their loved ones, friends, coworkers, and clients in such a tumultuous and isolating year. We are humbled by all that we learned and excited by all that is to come with our continued growth and expansion this year and beyond.

Nature is a gift that Paloverde aims to celebrate with every elevated, personalized gift box we craft and send. And to show our gratitude and give back in our small way to this beautiful planet of ours, Paloverde plants a tree via One Tree Planted for every gift box sold. These trees aid in the reforestation efforts happening in our great home state of California, which we love so dear.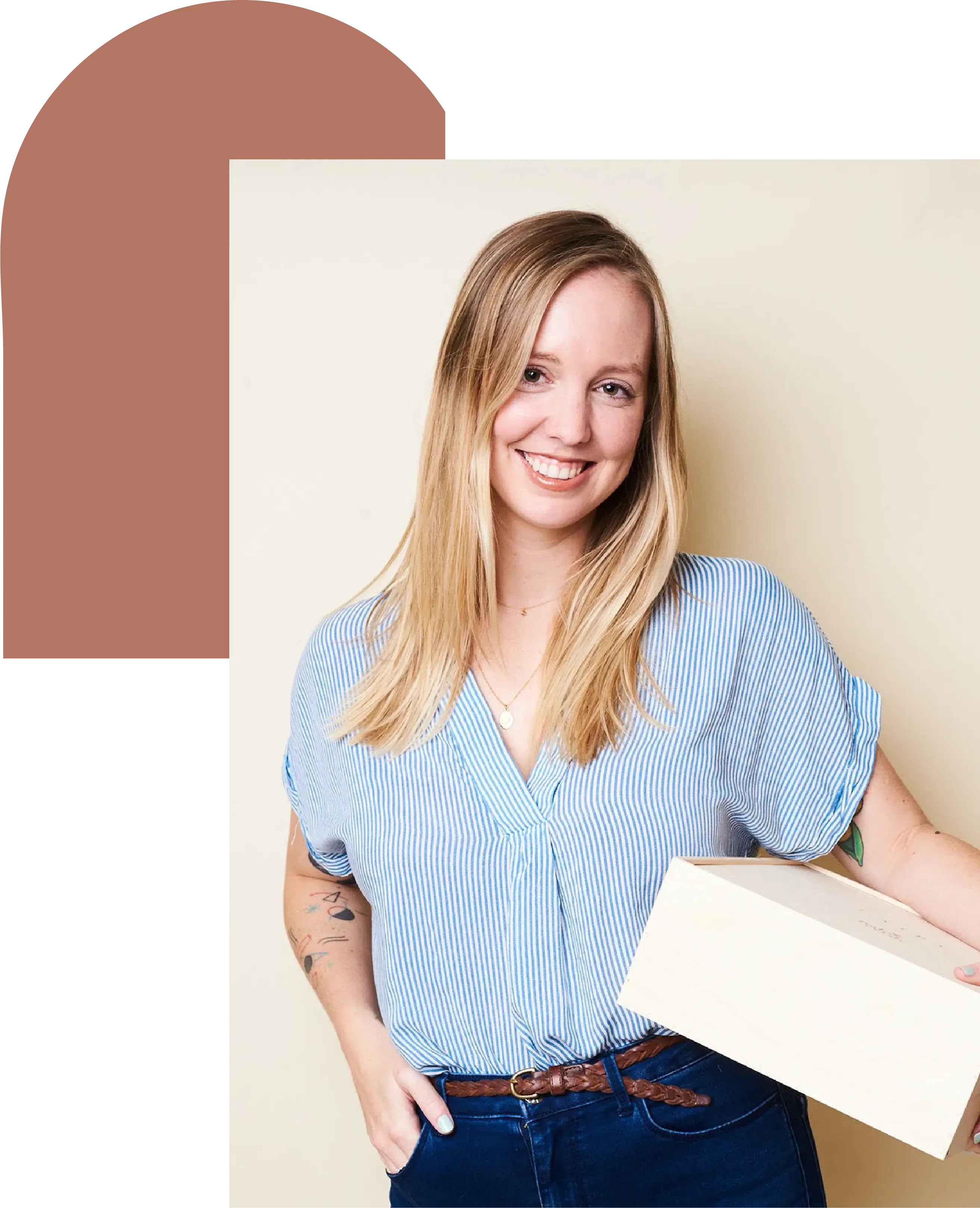 Our founder
JILLIAN WELLS
Jillian is the Sr. Manager of Marketing and Events for a major television network, where her role in talent hospitality led her on a constant search for the perfect gift for tv's best and brightest. What she found was an abundance of monotonous gifting businesses, a lot of the same (dated!) gift items, and a serious lack of unique gifts for sophisticated plant lovers and those inspired by the beauty of nature.

Paloverde isn't your run of the mill gifting suite and its certainly not another florist delivery – it's what happens when a love of art and design meet a serious love for all plant matter(s of the heart), filled to the brim with other creations from talented indie brands and artists and packaged to kill (well, if looks could kill).

Jillian grew up in Solana Beach, CA, and came to LA to attend UCLA. With nearly 10 years of experience in music & event production, experiential marketing, and talent hospitality under her belt, launching Paloverde felt like the perfect next step to further build on her passion for design, experience, and celebrating life's best moments. When she's not re-organizing her closet for fun (we know you're all over that Marie Kondo folding technique, too!), Jillian loves cooking up new dishes, cozying up with her three Maine Coons (Finn, Maeby & George Michael), camping and exploring different regions of her home state of CA, and of course, tending to her ever-evolving indoor houseplant menagerie & cactus garden.
Our Mission
Paloverde is dedicated to curating, customizing, and delivering luxuriously crafted gifts for the nature lover in your life.

When you're giving a gift, every detail matters, and we've got you covered every step of the way. We curate unique gifts direct from independent businesses, artists, and creators, not the same cookie-cutter products you find repeatedly at many other gift box brands. We're in the business of gifting (plant-inspired) happiness and creating memorable moments for the ones you love featuring products whose design and intention are inspired by the beauty of nature.
Essence
At our core, PALOVERDE operates on creativity, inclusivity, originality, and the beauty of connections between humans, celebrating those we love and sparking joy every day and any occasion, no matter how big or small. We love art, bespoke and small-batch items, and stepping outside the typical gift box for a one-of-a-kind experience for the gift giver and their recipient from start to finish.
Promise
We promise to deliver joy in a box. To think of every detail. To make the gift-giving process easy, fun, and fulfilling, whether you're gifting one box to a friend or loved one, or gifting 500+ boxes for your company's holiday party. We promise that your gift will arrive beautifully packaged, thoughtfully designed, and filled with love, from our home to yours. We pride ourselves on sourcing gifts from other women-run businesses and indie creators and artists based in the US (many local to California!), and most of our packaging elements are also made in the USA.
Vibe
PALOVERDE is the crazy plant lady next door who loves making to-do lists for fun, is forever expanding her houseplant + cactus jungle, and 9 times out of 10 has an iced coffee in hand. We live and breathe (and gift!) plants and products that celebrate natural beauty, and can't wait to share that with you.