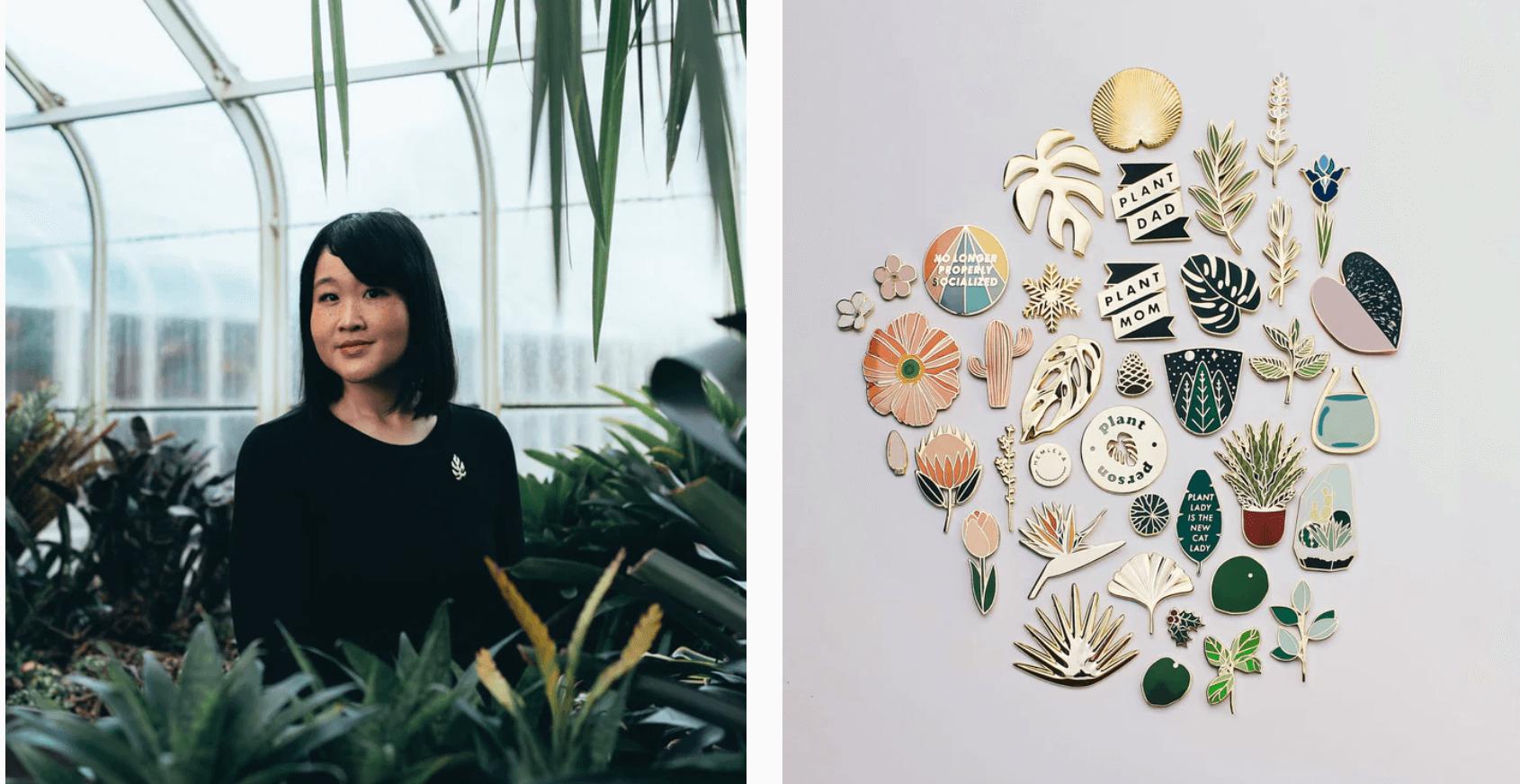 Launched in the Autumn of 2013, HEMLEVA is focused around bringing greenery into the home and into our daily lives. HEMLEVA is currently based out of Seattle, Washington, and is entirely run by Samantha Leung, and originally launched with a mix of both traditional and original handmade brass mobiles, wall sconces, ornaments and more.

As both the geometric and botanical pin collections grew, the number of stockists grew as well. You can now find Samantha's handmade brass mobiles and plant-inspired enamel pins and keychains in over 400 retail stores around the world.

To this day, each and every mobile and wall sconce is handmade by Samantha. Every plant is hand inspected and cared for, and each pin and keychain is designed and packaged by Samantha herself out of her Seattle studio.

Samantha (She/Her) has always been an artist and a maker. She learned how to crochet at the age of four, learned how to wood burn at six, was screen printing at eleven, oil painting at twelve, developing her own film at fourteen, and was hand pouring candles at fifteen. When she was sixteen, she along with two other friends started a bespoke handmade costume business. Alongside this exploration of different mediums, Samantha was working consistently part-time starting at the age of fourteen.

Samantha graduated from Drake University with a BA in Law, Politics, & Society - an interdisciplinary study of the effect of Law, Politics, and Society and how each discipline drives change in the other. She also graduated with minors in Sociology, Psychology, Art, and Politics.

Following graduation, Samantha took a year to teach English and American culture in Northern China. Upon returning, she decided against pursuing law school. She married her college sweetheart, adopted a cat, moved cross country from Chicago to Seattle, decided to start a business and then adopted another cat.
Hemleva in our gift boxes + marketplace