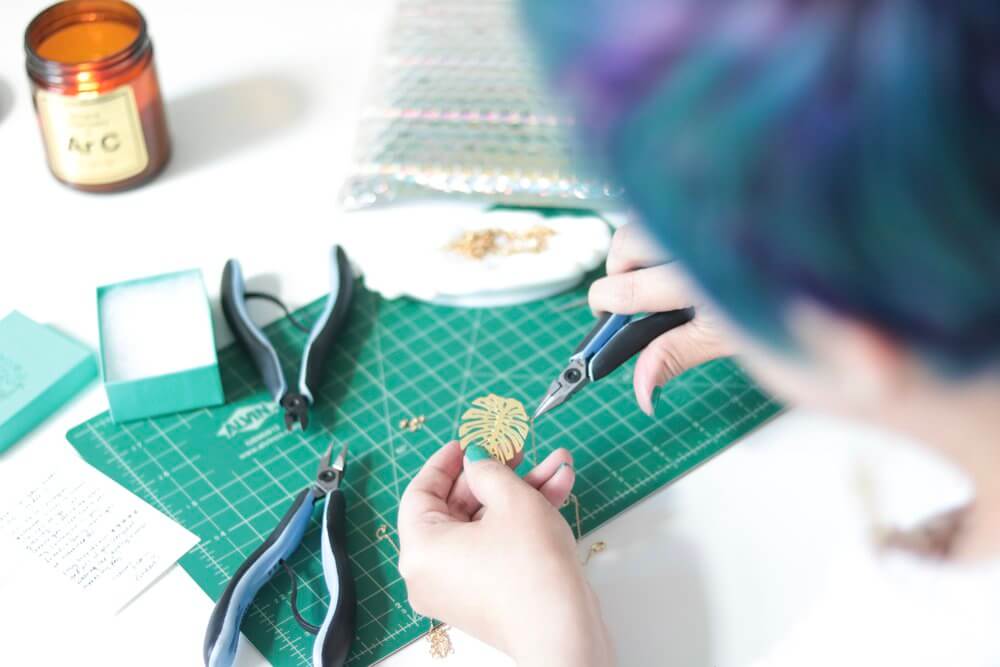 Hello, I'm Alissa! I'm the creator behind A Tea Leaf and love making modern and affordable jewelry.

I'm inspired by nature as well as vintage design styles like Art Deco and Art Nouveau. My latest and most popular collection is cut-out brass necklaces and earrings that have allowed me to combine my background in graphic design and illustration with my love for jewelry. I've created an array of different designs so it's super easy to gift whether somebody is into pets, nature, vintage design, science, etc.

All the magic happens in the Pacific Northwest with the help of my husband Justin and my friends Jem, Karen, and Natalie.
A Tea Leaf in our gift boxes + marketplace